After briefly touching 11,000, the DOW ended the week at 10,997…the highest close since September of 2008!
As the market continues to rally there have obviously been some great swing trading opportunities for you to capitalize on.
A few weeks ago in our Swing Blog and also in our Swing Trading Newsletter we noticed the increasing relative strength in the GAMING SECTOR.
This week stocks in this sector WERE ON FIRE!
Take a look at the charts for MGM, WYNN and BYD…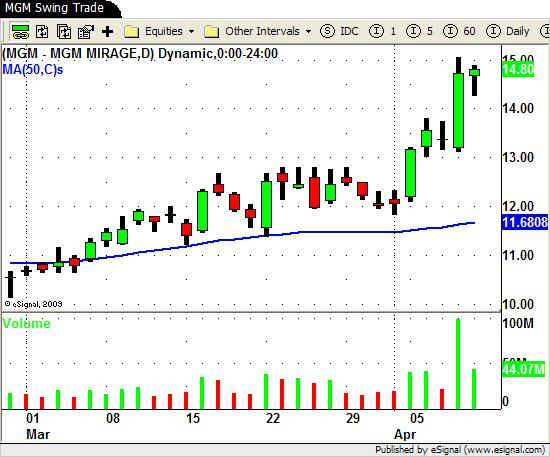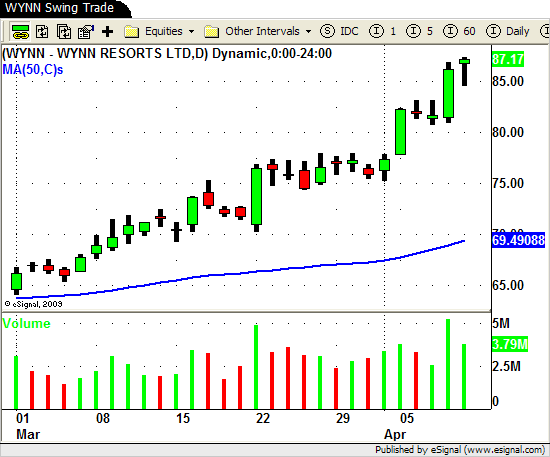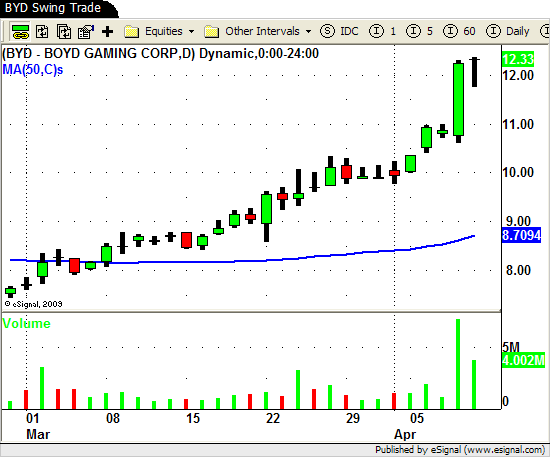 Sticking with our swing trading strategy of locating STRONG STOCKS in STRONG SECTORS these charts are great examples of identifying LOW RISK/HIGH REWARD swing trade setups.
Another sector that continues to rally is the RETAIL sector.
Here is the chart for RTH (retail ETF)…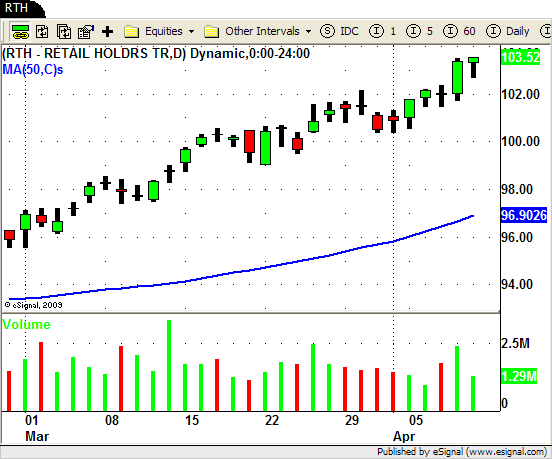 We have been trading stocks in this sector for weeks and notified our blog and newsletter readers that last weeks "pullback" could lead to great potential LONG setups in this sector.
Several retailers made nice moves this week including M, BBY, ANF, RL and HOG.
Financials (XLF) and Real Estate (IYR) are still strong with GOLD (GDX), SILVER (SLV) and ENERGY (XLE) showing signs of wanting to play "catch up".
So will the DOW finally break through 11,000 with conviction next week?
Only time will tell so as always…be prepared for ANYTHING!
Until next week…good trading to YOU!