Swing Trading BLOG – Swing Trading BOOT CAMP

Swing Traders watched as the overall market rallied to NEW HIGHS again this week.
The lackluster volume we saw early in the week was followed by increased buying on Thursday and Friday as the market pushed past the 12,000 level again.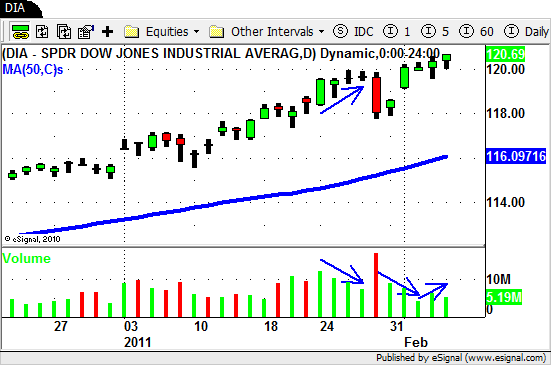 The sector action was still a bit mixed and again this week you had to pick your spots when getting LONG at this level.
The Technology sector ETF ($XLK) and the Semiconductor ETF ($SMH) were tow of the standout sectors this week.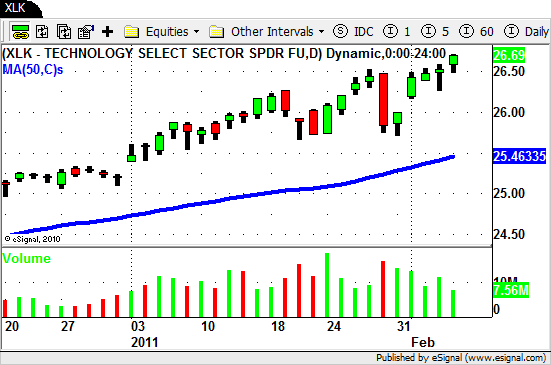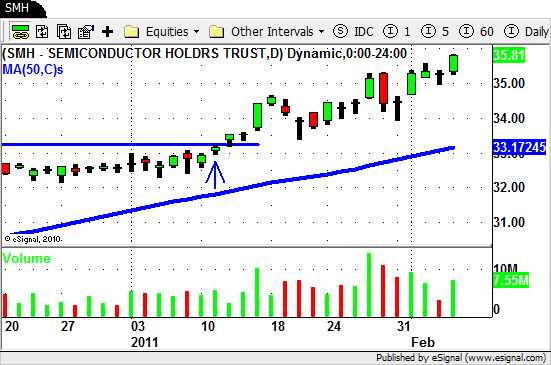 The Financials ($XLF), Energy ($XLE), Oil Services ($OIH) and Agriculture ($MOO, $DBA) also remain strong and are worth watching as we move into next week.
Some of stocks on our Watch List continue to rise with the strength of the overall market.
The Semiconductor Equipment makers $KLAC, $LRCX, $NVLS, and $AMAT remain strong and $CRUS has been a real rockstar!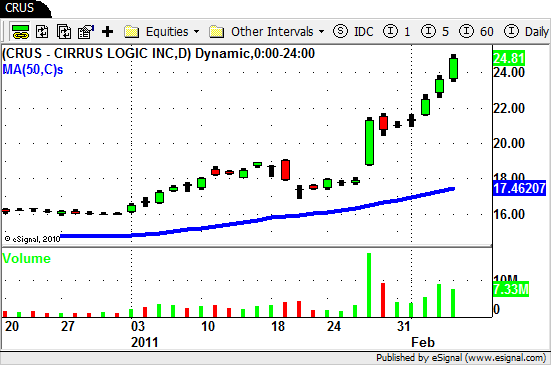 Some of the Energy stocks look a bit extended while others have pulled back off of their most recent highs.
This sector has several stocks to watch going into next week.
Scroll through the charts in this sector and take a look at $BHI, $MEE, and $COG and watch to see if these stocks offer you a good trade setup.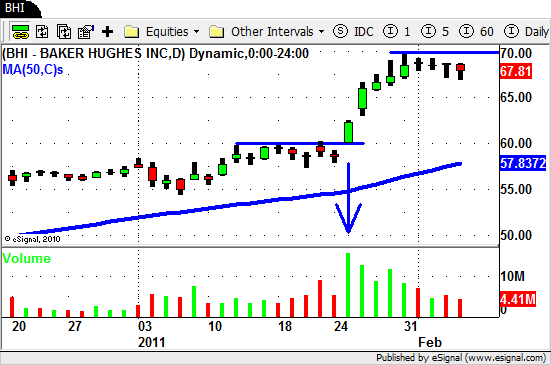 A few of the Insurance stocks ($MET, $AET) are poised for a nice break out and Whole Foods ($WFMI) is still holding up and looking strong.
Take Two ($TTWO) and Electronic Arts ($ETRS) both rallied to NEW YEARLY HIGHS on nice volume this week so keep these on your Watch List as well.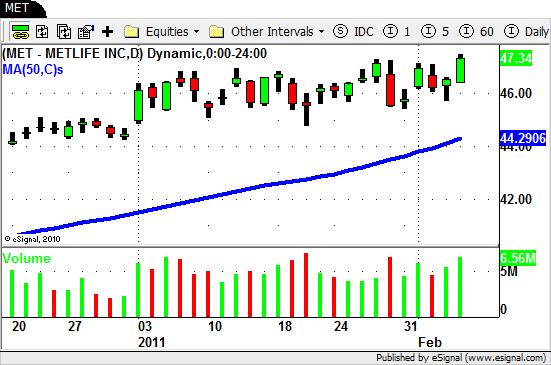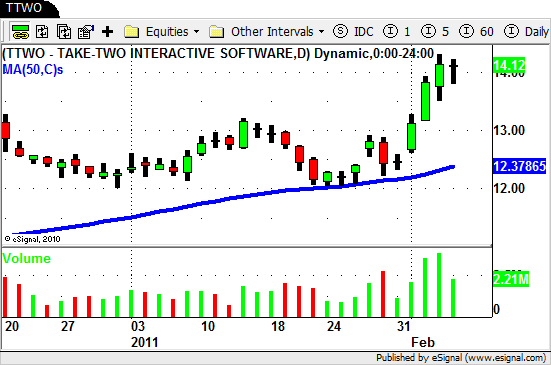 We have a bunch of stocks on our Watch List as we move into next week.
The volume follow through we saw on Thursday and Friday puts us back in LONG mode but as always we will watch to see how the market follows through on Monday.
Until next week…Good Trading to YOU!