Swing Trading Blog Post-

This week the overall market continued to show it's recent strength as it closed a bit higher than last week.
Low volume often leads to low volatility and that is exactly what we saw this week.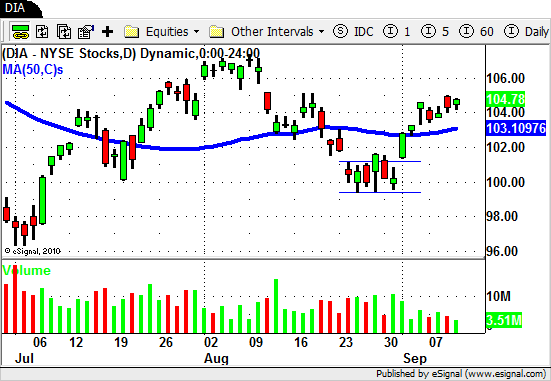 Some of the individual sector ETF's also inched higher but without any real conviction.
The Agriculture ETF's (DBA and MOO) remain strong as stocks like ADM and AGU moved higher this week.
With so many price levels that could be overhead resistance areas coupled with the low volume up move it make us wonder how long this move will continue.
Absent more volume coming in to move this market decisively higher it seems some form of a retrace is in order.
The Real Estate ETF (IYR) is holding up nicely after breaking out to new highs last week.
The 2 ETF's we mentioned last week (XLE and RTH) that broke their short term DOWN channel lines pushed a bit higher but on lower volume…a "caution" sign for sure.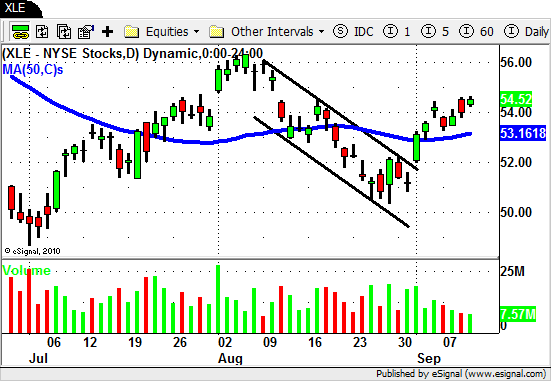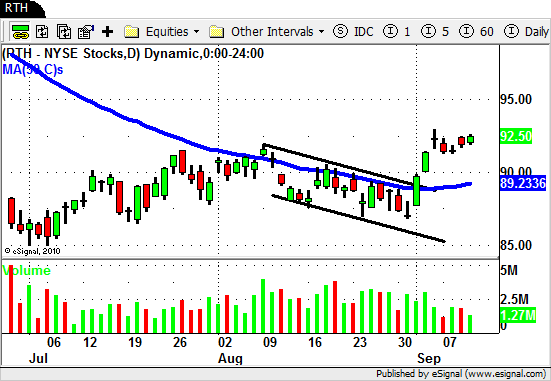 We will continue to watch these sector ETF's going into next week and several stocks from these sectors are on our Watch List as well.
On the flip side of the coin the Semiconductor stocks took a hit on Friday and pushed the sector ETF (SMH) lower despite the overall strength in the market.
Several individual stocks in this sector had chart patterns that setup some nice risk/reward ratio's if you elected to trade on the SHORT side.
CREE and CRUS turned out to be nice STS trades as they all pushed down towards their recent lows and SNDK started its next move DOWN on Friday.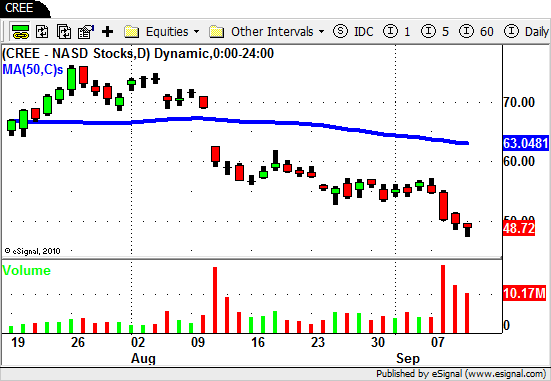 All in all we find ourselves (yet again) at a pivotal area in the overall market.
There are several stocks (DE, AKAM, MOS, EQIX) that look great for LONG trades in the near future *IF* buyers step up in force to move push them through their overhead resistance levels.
We could make the same argument for the weak stocks which look like they are setting up to move lower very soon.
It is still a choppy market and trend traders are pulling their hair out for sure!
If your strategy has a longer term holding period it may be prudent to sit on the sidelines until this market makes up its mind.
Another option is to shorten your time frame (like our STS Strategies) which means tighter stops and smaller profit targets.
Trade smart and protect your capital and until next week….Good Trading to YOU!