Swing Trading BLOG – Swing Trading Boot Camp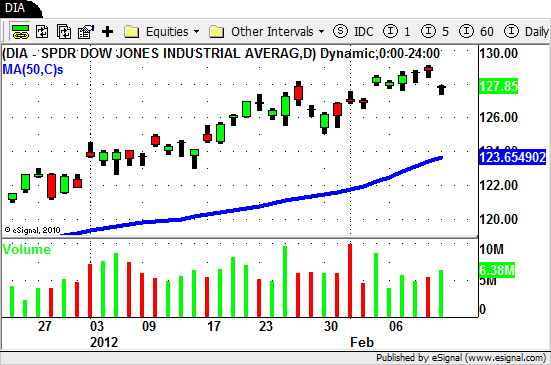 The Rally continues but…

The market drifted higher this week extending the rally that started at the beginning of the year.
So where does the "but" come in?
Well Fridays price action left swing traders wondering if the market has reached its peak (at least for now).
Friday traders watched as the market GAPPED DOWN and sold off in the morning only to rally and close at its high.
The sector action was interesting as well. We watched as some of the strongest sectors either "stalled" or began to pullback even as the overall market pushed higher.
The ultra strong Homebuilders ETF ($XHB) traded sideways all week.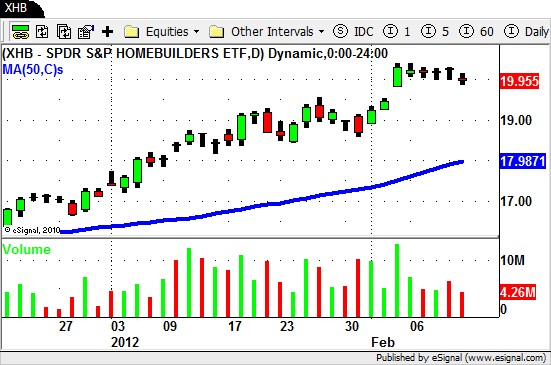 The Retail ETF ($RTH) did the same.
The Airlines ($FAA), Real Estate ($IYR) and Materials ETF's all started to retrace this week.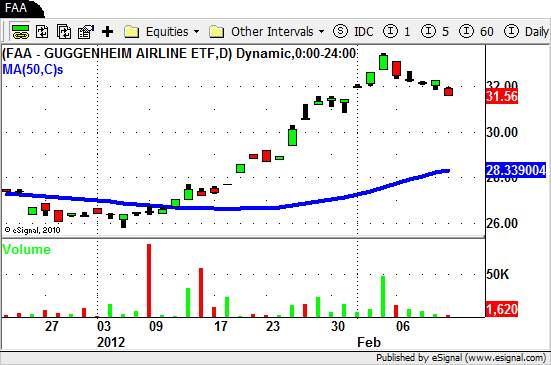 One sector to watch that outperformed the market this week was the Solar ETF ($TAN).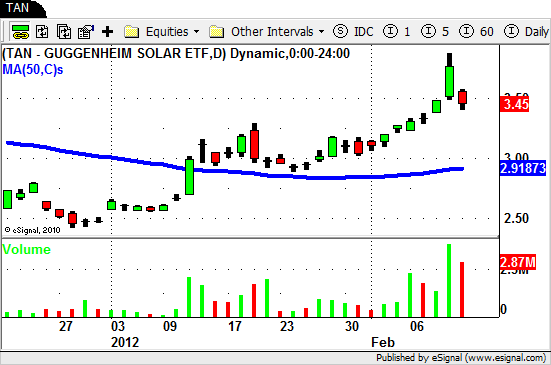 As far as individual names go there were some great moves and the charts still look great.
$NE, $HAR, $AKAM, $V, $VECO, and $WFM turned in a great week!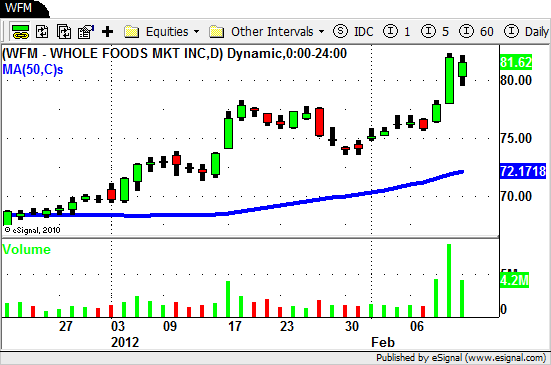 As we look at the swing trading charts we see a lot of stocks that are still looking very bullish.
Some of the best swing trading indicators are flashing signs of being "overbought" though.
The overall market does continue to show signs of being a bit extended and Fridays trading action leaves us wondering what next week will bring.
So what do swing traders do in a time like this?
Stay true to your plan.
You see we always have a plan…and so should you!
We know exactly what we will do if the market turns down to make a run back towards the 50 day SMA.
We also know what we will do if the market jumps out of the gate on Monday and rallies to new highs.
We have our plan in place well before the market opens each and every day.
Do you know exactly what you will when the market opens on Monday?
Have a plan in place BEFORE the market does whatever it is going to do.
Once it does simply take action based on the plan you have already laid out.
Not only is trading a lot less stressful when you do this it also helps take the emotion out of your trading decisions.
Until next week…Good Trading to YOU!