Swing Trading BLOG – Swing Trading BOOT CAMP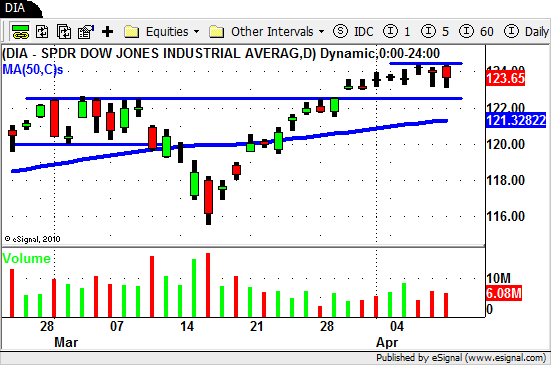 Swing traders watched as the market moved to NEW HIGHS again this week but the move lacked the follow through that we were hoping for.
The week started out on a positive but was quickly followed by a three consolidation pattern to end the week.
The market is still strong of course so there were several ETF's and individual stocks making some nice moves.
With Oil being a very active sector it is no surprise that the US Oil ETF ($USO) turned in a great week.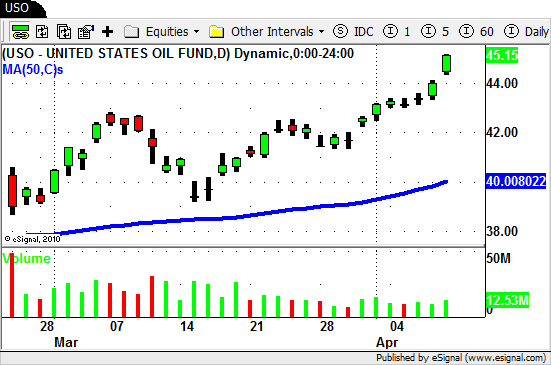 Another sector on the move this week was the Retail sector ($RTH)…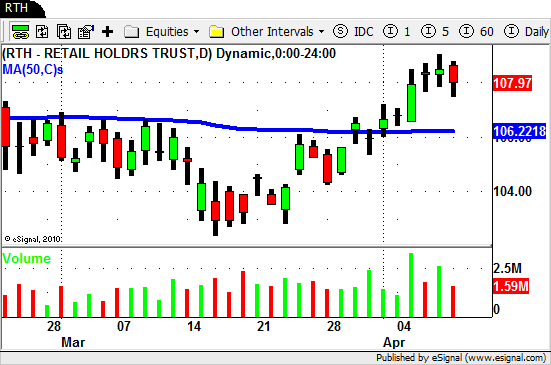 This sector has rebounded nicely and is trading back near its 3 month high.
This BLOG post would be complete without mentioning that both the GOLD and SILVER ETF's ($GDX $GLD $SLV) are definitely "in play"!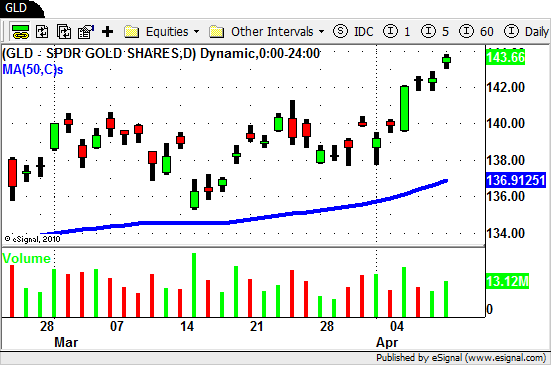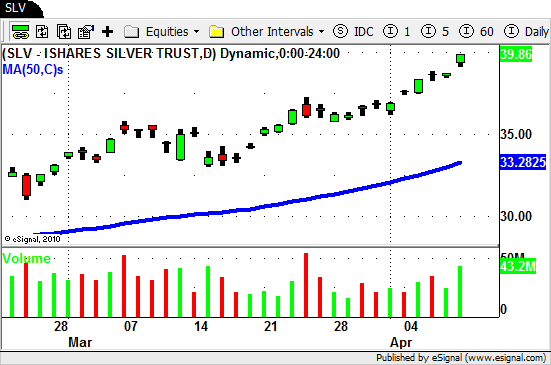 All the sectors listed above (and a few others) are on our radar as we move into trading next week.
The Technology sector ($XLK $SMH) seems to be lagging a bit as this market remains strong.
For now we are sticking mostly to the LONG side as the market continues to trade near its highs.
We will keep an eye on the SHORT side just in case thing take a turn for the worst.
Be prepared for anything…and until next week…Good Trading to YOU!