Swing Trading BLOG – Swing Trading BOOT CAMP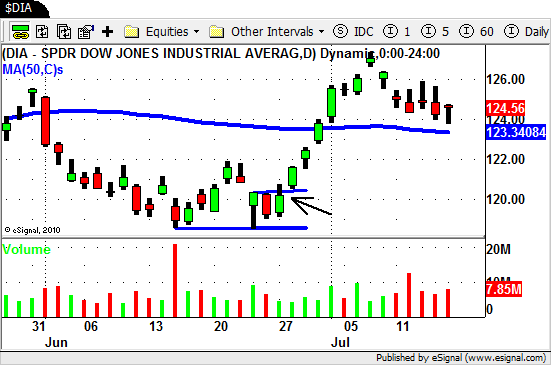 "There is no doubt that a retrace in the market will happen…it is just a matter of when."
That was a line from last weeks BLOG post.
Well that "when" was this week!
Tuesday the market GAPPED DOWN (again) and continued to show weakness for the entire week.
The major indices are now hovering around their 50 day SMA's are trying to figure out where to go from here.
The strong sectors we mentioned last week (Real Estate, Technology, Retail) have all pulled back after their recent run up.
The Semiconductors and the Financial sector continue to UNDER perform the market.
The Broker/Dealer ETF ($IAI) actually traded down to NEW LOWS for the year this week.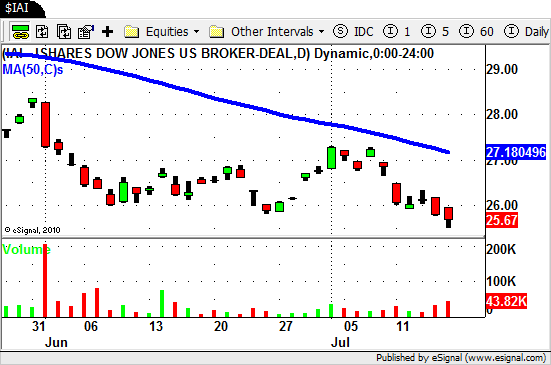 Several stocks started to show signs of life by weeks end so they are worth a watch as we begin trading next week.
The Energy and Oil Service stocks are showing some good trading patterns.
$APC, $COG, $SLB, $HAL and a few on the smaller names are on our list.
We also have our eye on the casino stocks $WYNN, $LVS, $MGM, etc.
Of course we still have the Retail stocks and our "list to watch" from our last BLOG post on this weeks Watch List as well.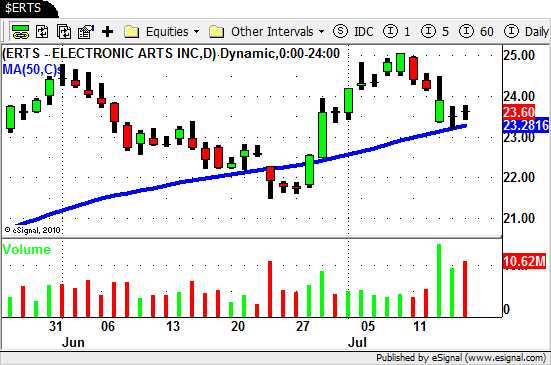 After the nice pull back we saw in the market this week we should see some interesting price action next week!
Oh and don't forget to have some SHORT candidates on your list as well…just in case.
That way you can act on whatever the market decides to do from here (heard that before?).
Until next week….Good trading to YOU!