Swing Trading Blog – Swing Trading BOOT CAMP


Finally!!!
Swing Traders got the breakout they have been waiting for as the market traded to NEW HIGHS for the year this week.
As you would expect most of the sectors followed suit by rallying higher this week as well.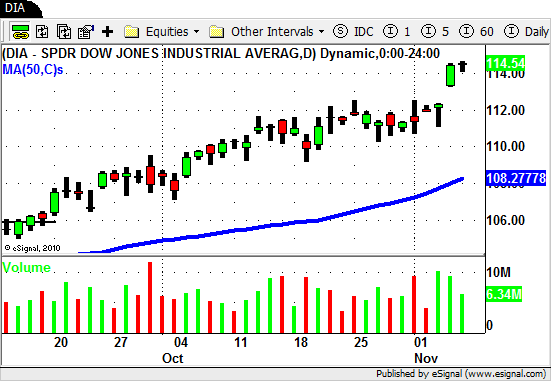 The sector ETF's making NEW HIGHS for the year this week were Agriculture ($DBA $MOO), Energy ($XLE), Real Estate ($IYR), Semiconductors ($SMH), Airlines ($FAA) and Technology ($XLK).
SIlver ($SLV) and Gold ($GLD) also rallied to NEW HIGHS as did the Gold Miners ($GDX).
Another interesting thing to take notice of is that there is finally some strength coming into the weakest sectors.
The Financials ($XLF $IYF) and the Hombuilders ($XHB) ETF's broke through key overhead resistance levels this week.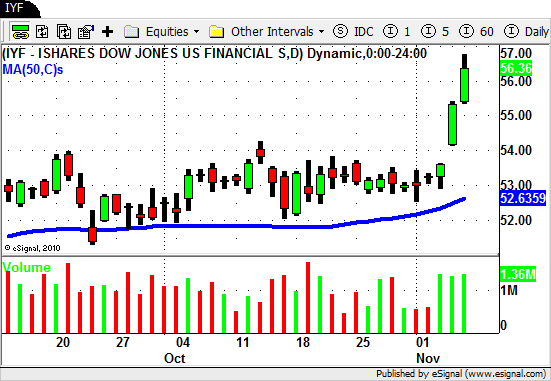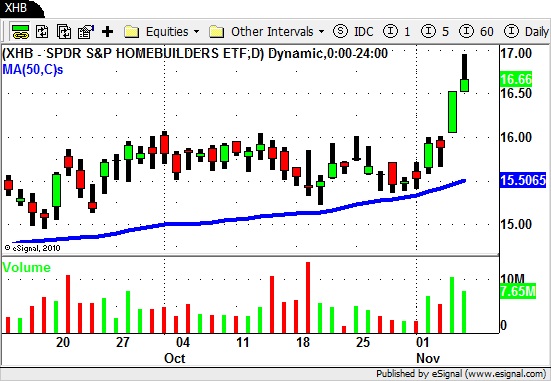 The Broker/Dealer ETF ($IAI) also broke through the resistance in the $25-$27 area.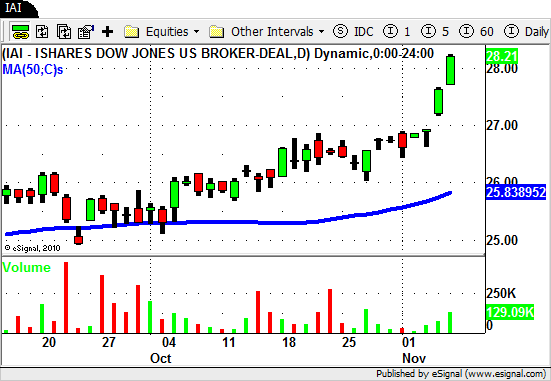 All of these ETF's broke through these prior resistance levels on BIG volume!
Follow through is the key but the amount of volume we saw at the end of last week in a hopefully a sign of good things to come.
In last weeks BLOG POST we told you that there were a TON of stocks pulling back nicely off of their most recent highs.
Hopefully you were able to get into some of these trades this week.
There were loads of what we call "text book" swing trades to take this week.
A few stocks with favorable risk/reward setups were $MEE, $EC, $ANN, $GS, $BBY, $SKS and $APC to name a few.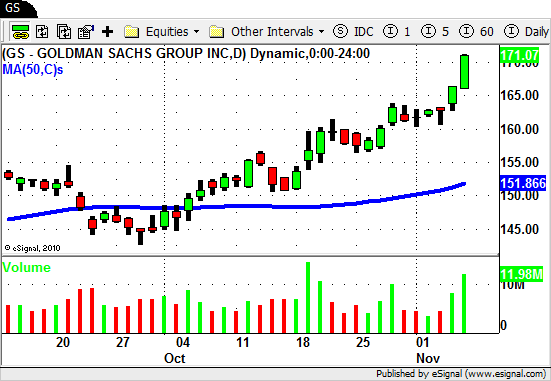 $SPG ripped and even $F was a rock star this week!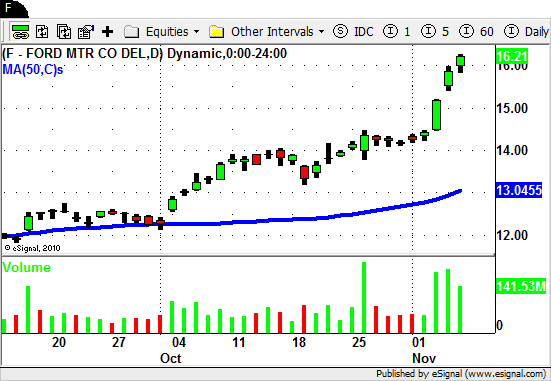 There were some stocks that actually rolled over this week but with the market breaking out to new highs we have no need to focus on the SHORT side.
Although we will continue to watch BOTH sides of the market to determine overall strength and weakness just remember that CONTEXT is the KEY that allows you to take action.
CONTEXT tells us the market is way too strong to try to fight it but that being said it is also warning us NOT to chase it up at this point!
If for some reason you missed last weeks action BE PATIENT and wait for your trades to set up for you.
Sometimes it is hard to sit and wait when the market is moving up the way it is but often times that is the smartest thing to do.
Until next week…Good Trading to YOU!