Swing Trading Courses

---
Our Swing Trading seminars, courses and classes are designed to do one thing…help you become a better trader!
Our attendees learn time tested strategies and tactics needed to become a profitable Swing Trader.
Successful trading comes down to learning the importance of proper position sizing and risk management so you put the odds in your favor on each and every trade.
At SWING TRADING BOOT CAMP that is exactly what we teach you to do!
---
Chart Patterns for Short Term Traders

Do you want to learn how to trade the short term chart patterns that we trade everyday?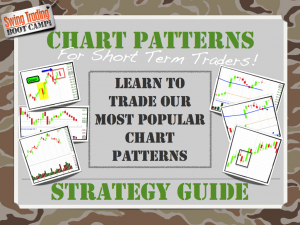 In this strategy guide we teach you to do just that! Designed for both DAY and SWING TRADERS to capture short term price swings in the market. We cover how to spot potential setups, where you should set your initial stop levels, and how and where to take profits.
---
Our "LIVE" Online Classes

*Please note: All of the above classes and courses require advanced registration. Also please be sure to notice the time commitment for each event. Classes are usually one day (3 hours) and courses are multi-day commitments.