Swing Trading Update – April 22nd, 2016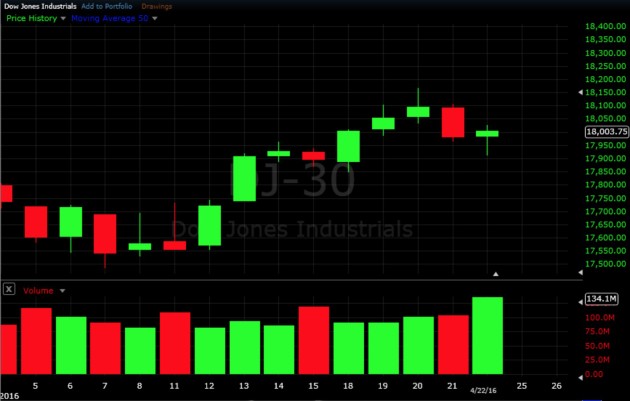 After a 2 day stall to end the week last week the DJIA saw yet another move to the upside this week.
The S&P followed suit while the tech heavy NASDAQ did not.
With that being said there we of course some good swing trading opportunites in both stocks and ETF's.
Oil was the hot sector this week ($USO $OIH $XOP $XLE…)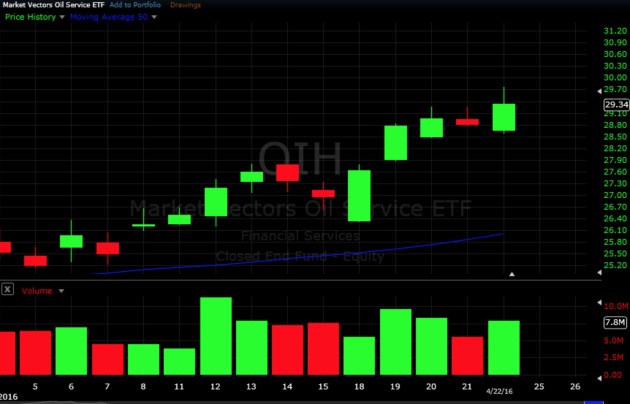 With the sector being in play there were some good trades in the stocks.
We dont need to look at all the charts ($XOM, $COP, $HAL, $APC, $APA, etc etc etc) since you basically could have traded anything in the sector.
The financial sector ($XLF) also put in a good week.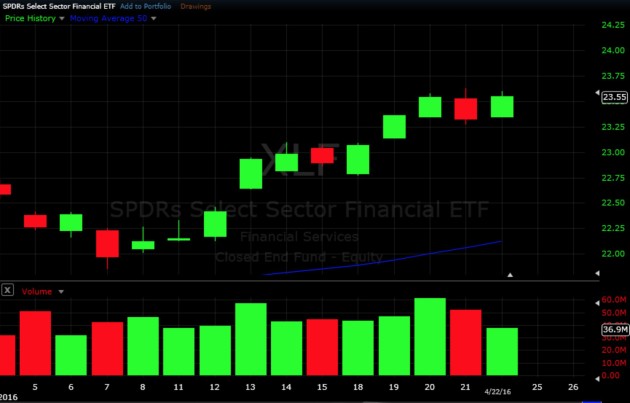 $GS $AXP $JPM and others have all been hot and put in some pretty text book trade setups this week.
Another rockstar sector this week was healthcare ($XLV)…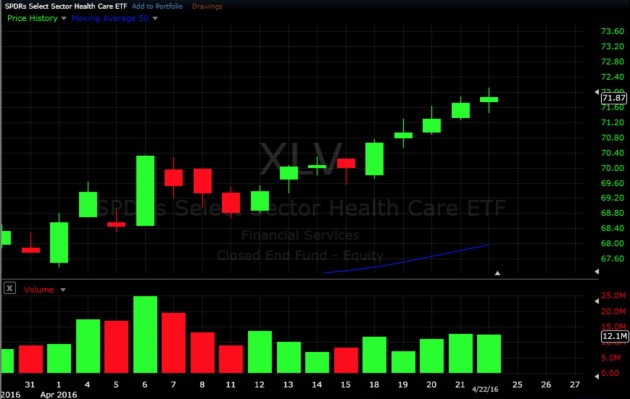 $UNH, $JNJ, $RMD made some nice moves in this secotor.
With the good comes the bad and some of the sectors did not play so nicely though this week.
The tech sector ($XLK) took a beating with a huge gap down on Friday.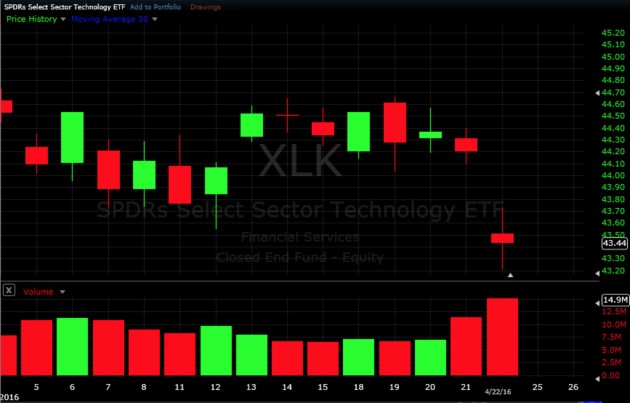 As to be expected the semis ($SMH) drifted lower as well.
Othe notable sectors were retail ($RTH), homebuilders ($XHB), utilities ($XLU) and consumer staples ($XLP).
Retail started off strong but fizzeled out towards the end of the week.
A pullback to watch since it is still within the UP trend channel.
The homebuilders ($XHB) is an interesting one…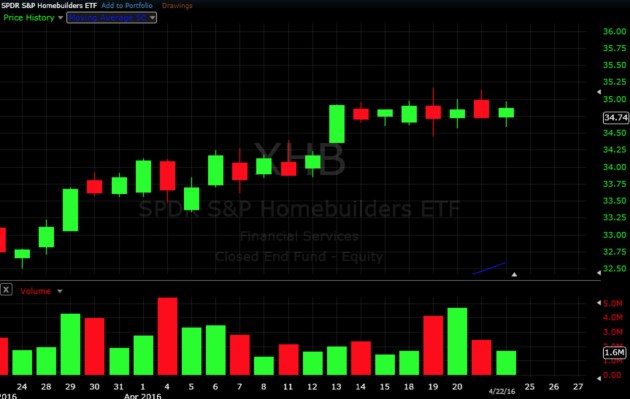 A 7 day sideways trading channel. Now this question is how do you trade it?
With $XLU and $XLP both sectors sold off from a nice lower high pattern and are now trading below their 50 day SMA's.
Sectors to watch if the overall market turns south?
Its a fun market to trade right now but as always have a game plan for whatever the market throws at you.
Until next week…good trading to YOU!