Swing Trading BLOG – Swing Trading BOOT CAMP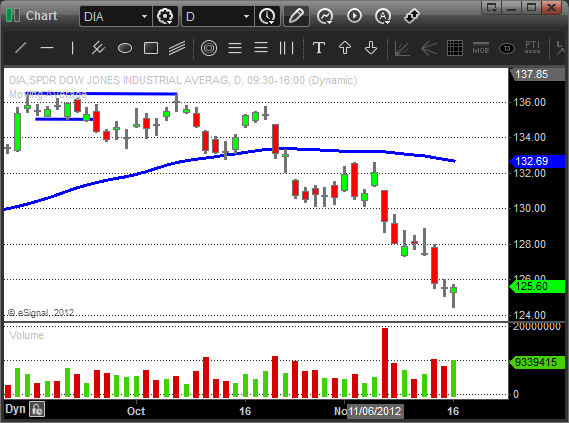 The SELL OFF continues!
The markets opened up on Monday with traders anticipating the selling was (hopefully) coming to end.
Mondays lack of volatility was quickly followed by a bearish engulfing reversal bar on Tuesday.
The sellers then continued to bring the market lower to end yet another down week in this most recent downtrend.
This move brings the major indices down to a severely oversold level so a "bounce" next week is a probable.
Looking across the list of sector ETF's we see now that every major sector is trading below the 50 day SMA.
This includes the ultra strong Homebuilders ETF ($XHB) which finally broke down this week.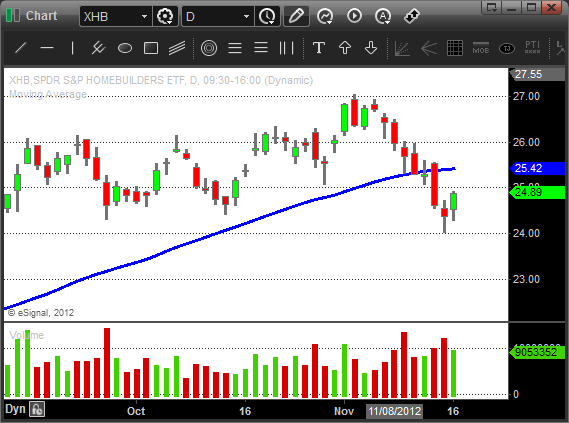 So with the market turning extremely bearish and the chance of a "bounce" this week what is trader to do?
Well it really depends on your trading business plan.
Does your business plan keep you out of LONG trades in a BEARISH market?
Or does your plan let you trade both LONG and SHORT regardless of the trend?
Your plan should be based around your individual trading beliefs and personality so make sure you take the time to lay out your plan.
With that being said we need to decide which action (if any) we will take if we do see the market "bounce" next week.
If the market does indeed bounce we anticipate being out of most if not all of our STS trades.
We would not look to get LONG but merely let the market play out a reevaluate once the retrace was in effect.
We also would not look to add any more SHORTS at this point even if the market continued lower out of the gate on Monday.
Chasing the market down at this point has low probability of success.
We will continue to be in SHORT mode until the market gives of signs of change.
There is a short list of stocks ($K, $V, $CREE and $FB looks interesting!) that are holding up during this down trend.
As always we will have these on our watch list to see if the strength continues.
Follow your plan and stay on the right side of the market.
Until next week…Good trading to YOU!