Swing Trading Update For Market Close – February 5th, 2016
How was the trading in the market this week?
Well to sum it up…CHOPPY!
After a Monday/Tuesday selloff we saw buyers step back in a push the market higher both Wednesday and Thursday.
Friday we saw the market once again push lower bringing a nice signal to the S&P and the Dow.
The price action on Friday basically broke out of the sideways trading channel created on the first 4 days of the week.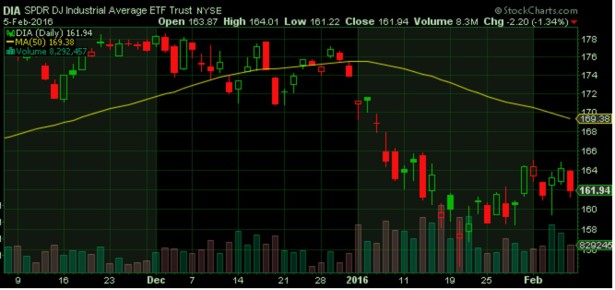 The sector ETF's were a mixed bag.
$XLK got smacked around again while $XLE and $OIH had a nice bounce from their lows.
The financials $XLF, Real Estate $IYR and the Homebuilders $XHB are hanging out or heading towards their recent lows.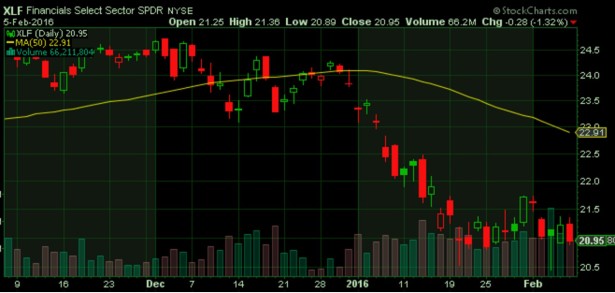 The other notable sectors of course are the Gold and Silver ETF's.
We mentioned to watch these last week week and $GDX $GOLD and $SLV all had big moves to the upside this week.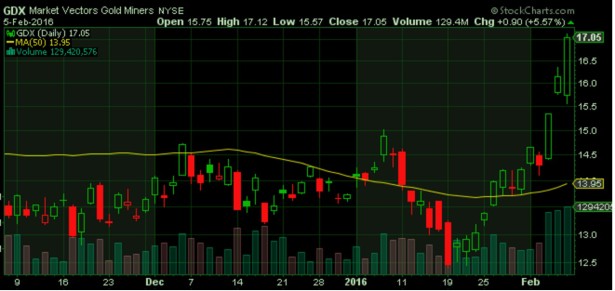 So what should we expect going into next week?
Well the markets have signaled their next move to the downside but…will we see follow through?
Only time will tell.
One the longer term charts we are trading down to areas of support (at least in the past) so we will see if these levels hold.
For we are looking to SHORT the weakest stocks and ETf's and buy strong stocks and ETF's that arent correlated to the overall market.
Look for follow through to the downside but be prepared for whatever the market decides to do from here.
Until next week…Good trading to YOU!
Tags: ETF Swing Trading, Sector ETF's, Swing Trading, Swing Trading Blog, Swing Trading Strategies