Short swing trading stocks (and ETF's) was still the theme for this week.
After only a small bounce (or retrace) on Monday and Tuesday the markets continued the free fall to end the week.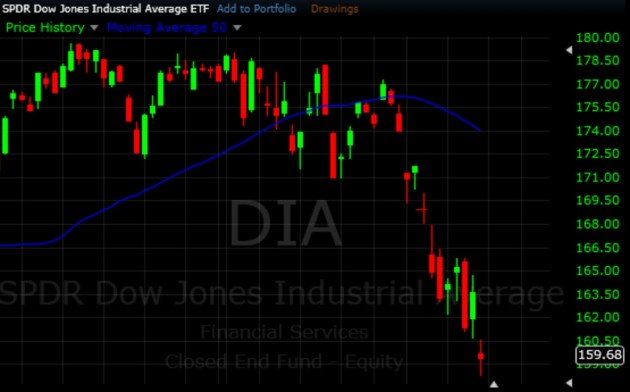 While the overall market dropped there were certain sectors that bascially traded sideways.
The Oil ($OIH) and Enrgey ($XLE) ETF's only drifted slighty lower.
The ususal suspects $IYF $IYR $ XHB are the ones that really took a beating this week.
Another interesting sector worth mentioning is the GOLD ($GOLD $GDX) sector.
Last week we mentioned that the GOLD realted ETF's broke above thier 50 Day moving averages.
As trading continued through the week it became obvious that the 50 day was NOT going to hold as the ETF's came crashing backing down.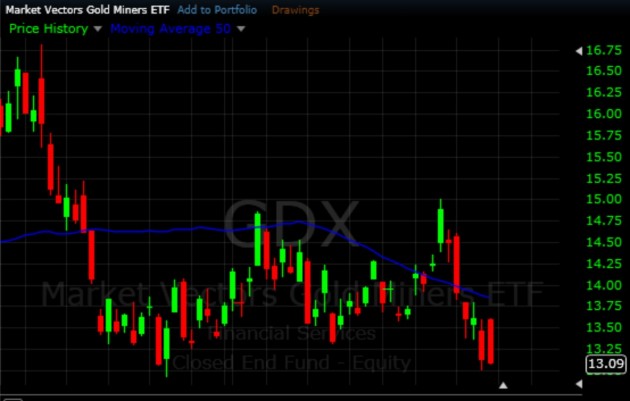 For individual stocks it was a tricky game this week.
Wednesday offered a good day to look for SHORT trading setups and signals.
The problem was the number of "clean" setups.
As we scanned for stocks and ETF's that wree setting up for short trades we werent coming up with much.
A ton of stocks were still headed lower but they were essentially CONTINUATION moves to the downside.
$APC offered a good example of this…
An example of a good SHORT swing trading setup this week?
Well take a look a $DIS as it offered up a nice trade to the SHORT side.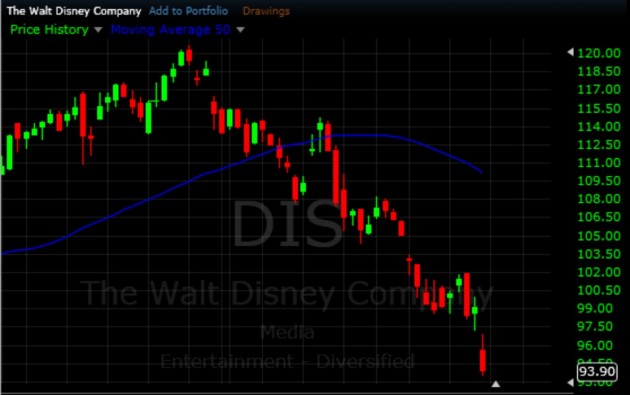 As we move into trading next week we expect bascially the same thing we did last weekend.
A bunch of stocks and ETF's are extended to the downside and a another retrace is coming…it is just a matter of when and how much.
The last retrace (Monday and Tuesday) was minimal and then the next push down started.
If you werent ready you probably missed it.
As lawyas you need to be focused in a fast moving market like this one.
Anything COULD happen so be prepared for whatever the market throws at you.
Until next week…Good trading to YOU!
Tags: SHORT SWING TRADING, Short Swing Trading ETF's, Short Swing Trading Stocks, Short Swing Trading Strategies, Swing Trading ETF's