Swing Trading BLOG – Swing Trading BOOT CAMP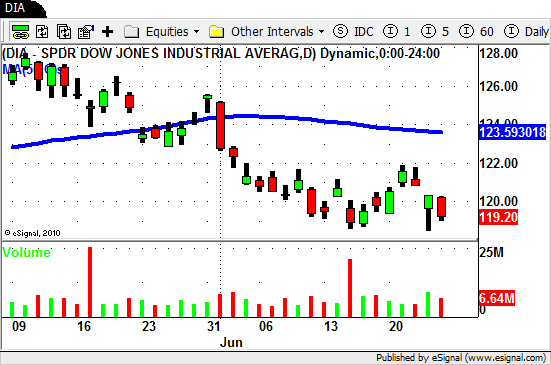 After a the short term retrace continued until mid week traders watched as the overall market again pushed lower to close the week.
The weakness continues in the market and Thursdays GAP DOWN had traders looking again to the SHORT side for trades.
As we take a look at the sector ETF's we see weakness across the board.
Energy and Oil remain weak.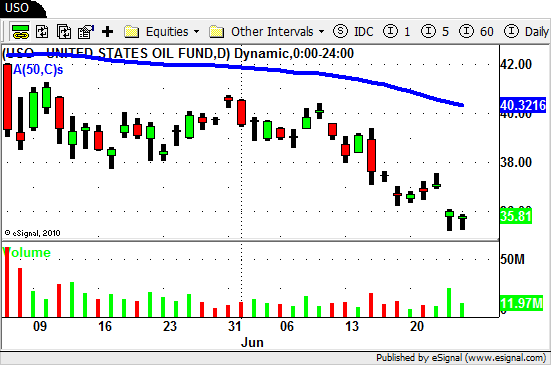 The Financials and Broker/Dealers got hammered.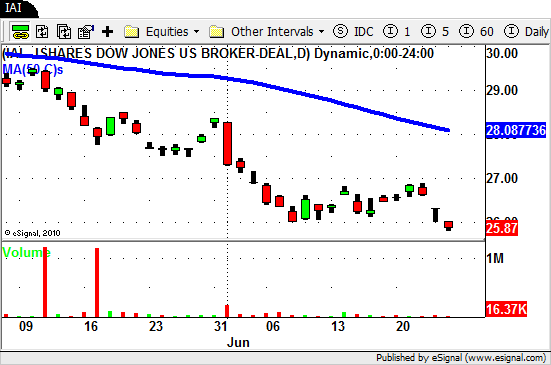 Agriculture is holding on by a thread.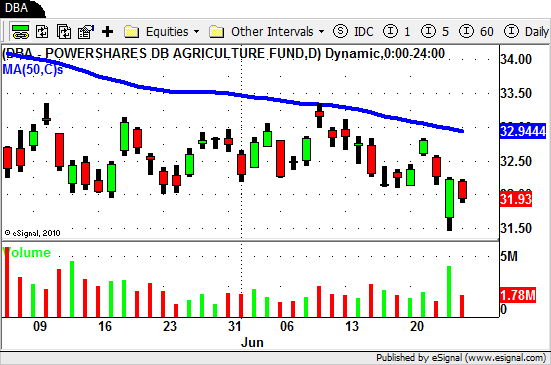 If we look the through the charts of the stocks in our database we see a mixed bag.
Some of the NON CORRELATED stocks are actually showing some strength.
$ELN, $LULU, $CROX and $FIRE are on this list.
A few "market" or CORRELATED are as well.
Take a look at $TIF, $BOBE, $BBY and $COG.
As we move into next week look for the signs or clues that the market gives.
If we will continue to trade lower the sellers should step in so take notice.
If the sellers don't show themselves we could chop around a bit while traders decide where we go from here.
Until next week…Good Trading to YOU!