Swing Trading BLOG – Swing Trading BOOT CAMP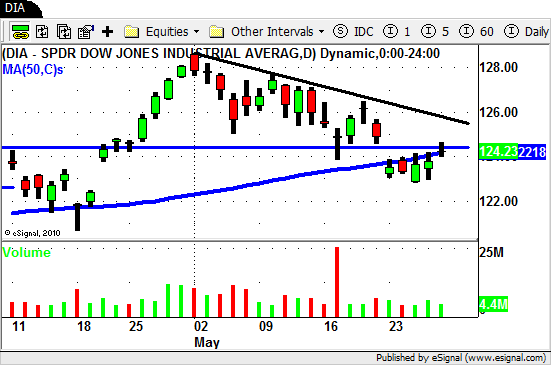 The BIG GAP DOWN we saw on Monday extended the month long correction we have seen in the overall market.
The market is now hoovering near it's 50 day SMA as we saw a bit of a rebound by weeks end.
As we look over our sector ETF LIST it is a mixed bag.
The Retail ETF ($RTH) has pulled back off of it recent high and is still trading above its 50 day SMA.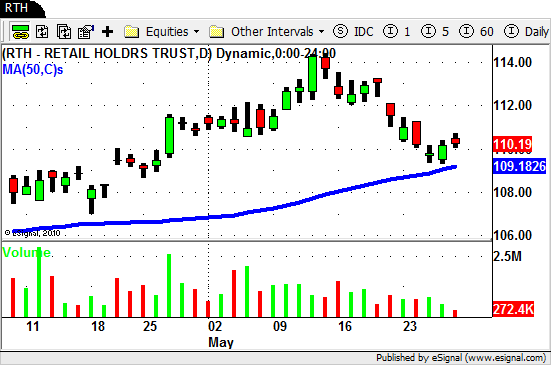 The Real Estate ETF ($IYR) is equally as strong in the short term.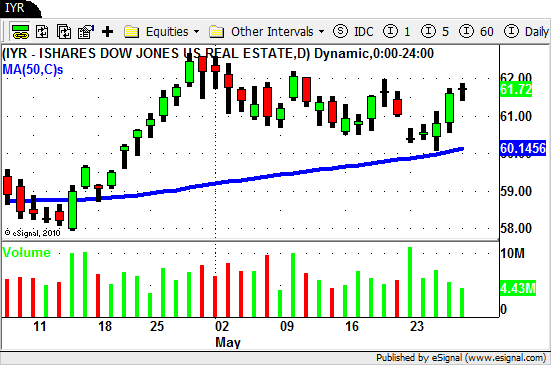 The oversold Steel, Energy, and Oil ETF's put in a retrace back towards their 50 day SMA's.
The Gold ETF ($GLD) is starting to shine again so make sure this sector is on your list.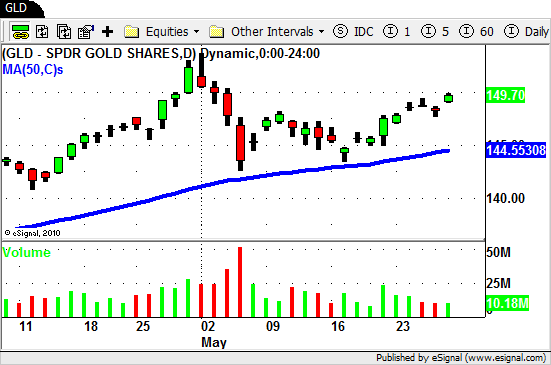 So now that we are back trading near the 50 day SMA where does the market go from here?
Do we continue the short term DOWN TREND?
Do we chop around a bit while the buyers and sellers fight it out?
No one knows for sure but for now we continue to trade both sides on the market.
One stock that we are watching to see if it transitions from weak to strong?
Take a look at $CREE…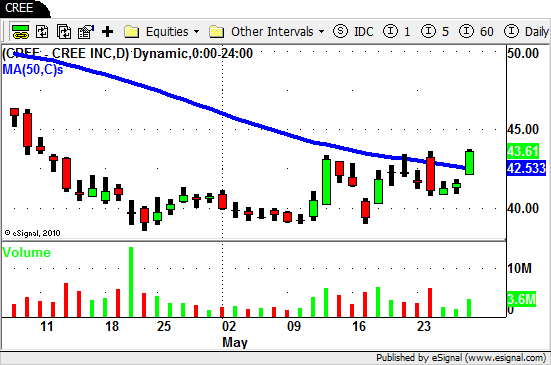 Keep both strong stocks ($ELN, $CTXS, $INFA, $ANF, etc) and weak ones ($SOHU, $ADSK, $HOG, $DOW) on your list and be prepared for whichever way the market goes from here.
Until next week…Good Trading to YOU!