Swing Trading BLOG – Swing Trading BOOT CAMP

After a nice SELL OFF last week the market continued its short term "bounce" this week.
This move brings the overall market back to a key price level which could act as a near term resistance level that may be hard to break.
As far as the stronger sector ETF's are concerned the Oil Services ($OIH) basically traded sideways this week while the Energy sector ($XLE) moved to the upside a bit.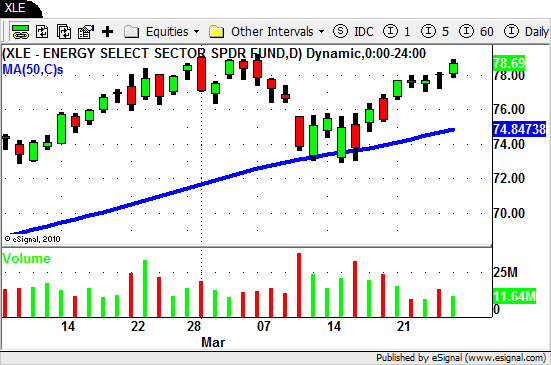 We are still watching to see how some of the weaker sectors are going to follow through.
Sectors like Technology ($XLK), Semiconductor's ($SMH) and Agriculture ($DBA $MOO) are all on our "weak" sector list and are still trading below their 50 day SMA's.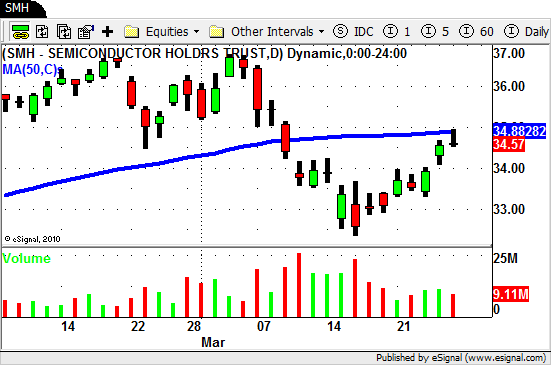 We continue to trade both sides of the market and some of the stocks that were holding up nicely last week made moves to the UP side this week.
Strong stocks on our list have been $STJ, $WFMI, $SMG, $WLK and $SINA (to name a few).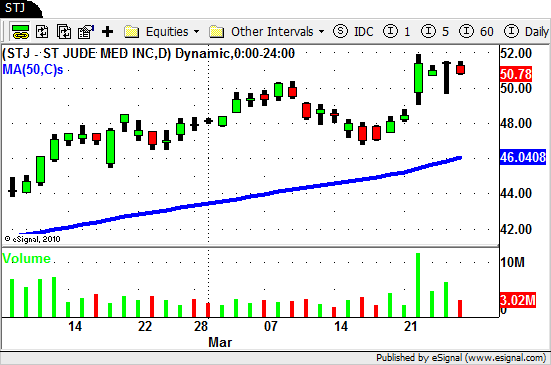 As we move into the next week of trading we once aging go into the week with a list of both SHORT and LONG trades on our radar.
Be prepared for anything and until next week…Good Trading to YOU!