Swing Trading BLOG – Swing Trading BOOT CAMP

Well the DJIA and S&P took a little break this week but the NASDAQ continued its upward momentum.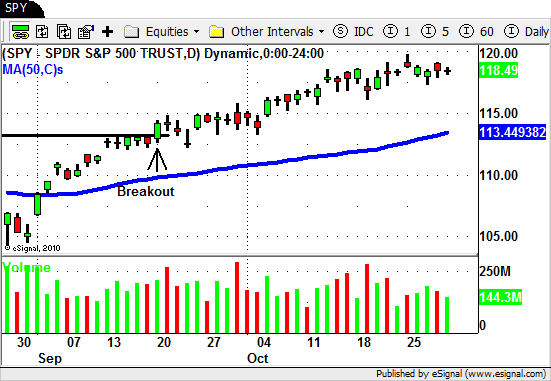 With the tech heavy NASDAQ showing such strength it is no surprise the the Technology ETF's pushed higher as well.
The Technology Select Spider ($XLK) traded to NEW HIGHS for the year this week.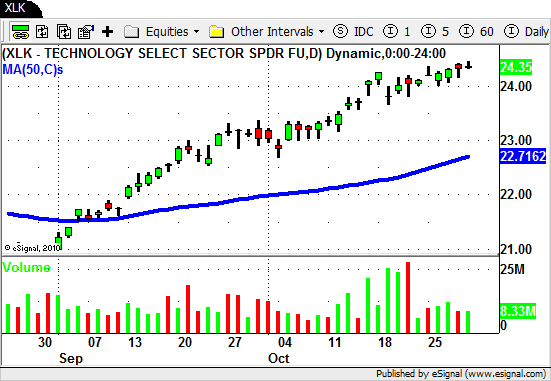 The Semiconductors also helped lift the NASDAQ and the Semiconductor ETF ($SMH) continued its up move this week after its most recent pullback.
If you Swing Trade ETF's then these two sectors did give you an opportunity to get LONG this week but almost every other sector followed the overall market.
Energy, Retail, Oil Services, Real Estate and the Steel Sector all pulled back with the market this week.
Gold and Silver popped a bit this week as $AEM and $PAAS rallied to NEW HIGHS for the year.
The Agriculture ETF's ($DBA and $MOO) continue to stand out as the sector ETF "rock stars" as both once again hit new yearly highs this week.
As far as individual stocks go we saw some big moves in $RIMM, $VRSN, $VSEA, $MOS and a huge GAP UP in $CSTR and $EL to end the week.
A few stocks took a beating this week but one to watch next week will be $HAL.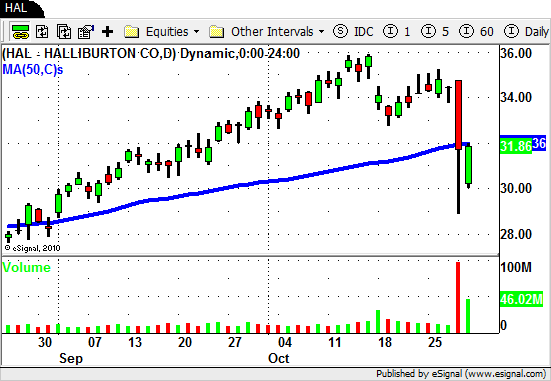 Moving forward there are still a TON of stocks pulling back nicely from their most recent recent highs.
The market did take a healthy (and much needed) breather this week but be prepared as w open up for trading on Monday.
A continuation of the recent pullback towards the 50 day SMA wouldn't necessarily be a bad thing but neither would a rip straight up to NEW HIGHS!
Until next week…Good Trading to YOU!